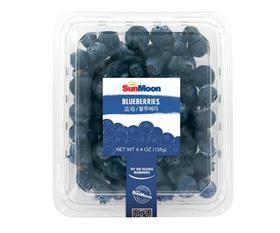 International fresh produce distributor-marketer SunMoon Food Company has announced its parent company has been placed under voluntary bankruptcy reorganisation in China.
Shanghai Yiguo E-Commerce is the ultimate holding company of Yiguo General Food, which holds a 59.9 per cent stake in the Singapore-based SunMoon.
In an announcement submitted to the Singapore Exchange on 12 October, SunMoon said Shanghai Yiguo E-Commerce, Shanghai Winchain Supply Chain Management and Shanghai Exfresh Logistic (three YG entities) were placed under voluntary bankruptcy reorganisation under Chinese law on 30 July.
"In view of the bankruptcy re-organisation relating to the Yiguo-related entities (in particular, the three YG entities) … the board takes the view that there will be a material impact on the group's ability to continue operating as a going concern," the announcement said.
Following the announcement, the company's shares on the Singapore Exchange dropped 22 per cent on 12 October before trading was halted.
Based on SunMoon's latest financial statements released 30 June, the total account receivables, including advances/prepayment net of accounts payables owing from the Yiguo-related entities amount to approximately S$13.2m (US9$9.7m), S$12.4m (US$9.1m) of which is from the three YG entities.
SunMoon said in its announcement "there is no certainty in relation to the collectability of the trade receivables/debts owing from the YG-related entities".
Further complicating the matter, SunMoon said its board has been unable to evaluate the impact of the bankruptcy reorganisation as it does not have access to the court papers filed in the Chinese courts.
In response to the developments, SunMoon said its board has been and would continue to explore various options to address the issue including seeking to raise funds from investors.
It has also established an executive committee to take over the day-to-day management and operations of the company.
Enjoyed this free article from Asiafruit Magazine and its team of editors? Don't miss out on even more in-depth analysis, plus all the latest news from the fresh produce business. Subscribe now toAsiafruit Magazine.