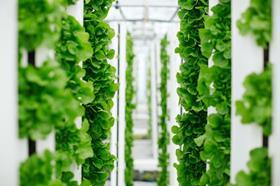 Bayer and investment company Temasek have announced the joint investment in and formation of Unfold, a new company focused on developing breakthroughs in vertical farming.
Unfold, set to be headquartered in California with key operations in the US and Singapore, will concentrate its initial efforts on innovating vegetable varieties with the goal of lifting the vertical farming space to the next level of quality, efficiency and sustainability.
Leaps by Bayer, the impact investment arm of Bayer, and Singapore-headquartered Temasek have pledged US$30m in funding and Unfold has been granted to rights to Bayer's germplasm from its vegetable seed portfolio.
John Purcell, newly appointed president and chief executive of Unfold, said while most start-ups in the vertical farming area focus on the development of more efficient infrastructure, Unfold will utilise world-class seed genetics to develop new seed varieties.
"What sets Unfold apart is its unparalleled investment in germplasm and crop growth models best suited for vertical farming environments, an area currently largely underserved," said Purcell.
"As a company fully focused on the vertical farming industry, Unfold will combine leading seed genetics with the best ag-tech experts in order to dramatically advance productivity, flavour and other consumer preferences. We look forward to serving the market through partnerships with vertical farming operators, technology providers and others across the produce supply chain."
Jürgen Eckhardt, head of Leaps by Bayer, said Unfold was part of a focus on using new technologies to drive breakthroughs.
"The investment in Unfold is a great example of a transformative, creative approach to developing agricultural products that meet the needs of consumers, farmers and the planet by increasing access to fresh fruits and vegetables, supporting sustainably grown, hyperlocal production and addressing food security challenges faced by growing urban populations."