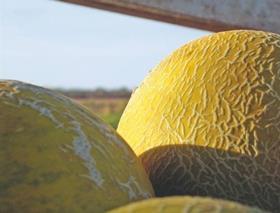 The Brazilian government has officially signed the protocol enabling it to ship melons to China, ending a decade of negotiations.
The signing took place during last week's bilateral meeting between President Jair Bolsonaro and his Chinese counterpart Xi Jinping, during the XI Brics Summit in Brasilia.
At the same time, Brazil has granted access to imports of Chinese pears.
The Brazilian government hopes that the melon protocol will pave the way for further imports of Brazilian fruit into China, a country seen as having huge potential for Brazilian agricultural products.
During the meeting, the two premiers also an action plan paving the way for closer agricultural collaboration, which foresees technology transfer, innovation, investment attraction and trade promotion between the two countries.
China is interested in importing a number of Brazilian agricultural products, including meat, cottonseed meal, soybean meal, sugar and ethanol.
Jorge de Souza, technical and project director at Brazilian fruit association Abrafrutas, believes China presents a significant opportunity for Brazilian melon exporters.
"Chinese consumers eat 57kg of melons a year, so the opening of this market has huge potential for us," he told Fruitnet.
De Souza added that China is also keen to source table grapes, avocados and limes from Brazil.
Brazilian fruit exports for the third quarter of 2019 were up 6.4 per cent in value and 11 per cent in volume compared to the year-earlier period. Exports to the end of September were up 13 per cent on last year, reaching US$513m.