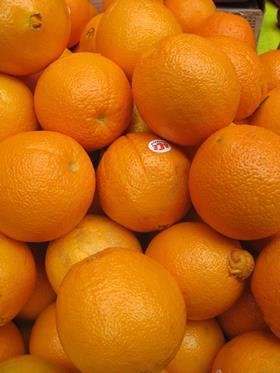 Citrus grown in Zhongxian County, in southwest China's Chongqing Municipality, has been exported to Singapore, with freight duration expected to take 13 days.
Refrigerated containers filled with 25 tonnes of citrus will travel via train along the China-Singapore southern transport corridor, a trade and logistics passage linking western Chinese provincial regions with Singapore.
The export is being celebrated as a breakthrough for fresh citrus grown in Chongqing. The pre-existing passage for exports consists of a land-sea route, that travels via east China.
This new passage removes the need for the procedure of changing containers, shortening the transport period by two weeks.
Han Baochang, director of Chongqing's China-Singapore project administration, said it was an important achievement for the industry.
'This is a landmark for high-quality agricultural products in Chongqing and other west China provinces and regions to reach markets in ASEAN countries through logistics connectivity,' said Baochang.
According to China's national online news service, the land-sea freight route between the two locations has been used 1,674 times during the first two months of 2020, transporting up to US$910m of items not associated with fresh produce.