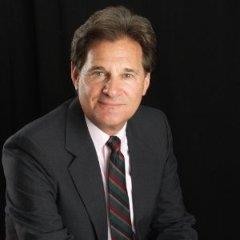 Randy Breschini has returned to the fresh produce business, taking on a new role as Dole Asia's vice-president of development for South Asia.
"I will be assessing and developing new fresh and packaged food business opportunities in the South Asia region as well as assisting our existing operations in the region with their expansion and development," Breschini told Asiafruit.
The South Asia region encompasses India, Sri Lanka, Pakistan, Bangladesh, Nepal and Afghanistan and represents 23 per cent of the world's population, he added.
In addition to developing Dole Asia's business in the region, Breschini will assist with specific projects outside the region, including Africa, China and South East Asia.
Breschini, who commenced the role on 1 July, is reporting to the Singapore-based CEO of Dole Asia David DeLorenzo, whom he has known for 20 years.
Indeed, the move marks a return to familiar territory for the former Dole and Del Monte executive. He left his position as director of Dole's Philippine Operations back in 1994, and later took over as Del Monte Fresh Produce's Asia-Pacific vice-president and general manager, based in Hong Kong (1998 to 2004).
Over the past ten years, he has served in several senior executive positions outside the fresh fruit and vegetable industry, most recently as CEO of Rift Valley Corporation, a group of 16 agro-industrial companies operating in Sub-Saharan Africa.
Breschini's new role is based in Colombo, Sri Lanka, a country where Dole Asia has growing and sourcing operations for bananas, and he expects to travel extensively throughout Asia, especially within India.