Cherries from the Canadian province now have access to the Asian market with tariffs soon to be eliminated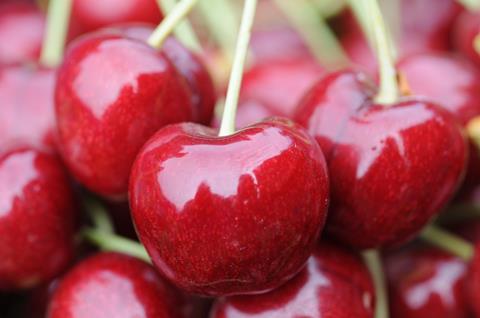 The Canadian government has announced that fresh British Columbian cherries have gained market access to Korea.
Increasing exports into Korea has been part of British Columbia's long-term strategy to grow international markets for its cherries.
Canada has been working collaboratively with Korea to gain access for fresh cherries since the Canada-Korea Free Trade Agreement entered into force in 2015. In that time, tariffs on Canadian cherries have dropped from 24 per cent to 4.8 per cent, with full elimination by 2024.
Marie-Claude Bibeau, Canada's minister of agriculture and agri-food and Mary Ng Canada's minister of international trade, export promotion, small business and economic development announced new market access had been achieved on 10 August.
"By continually advocating for fair market access, our government is supporting our farmers, our workers and their communities. Today's announcement on new market access for British Columbian cherries provides Canadian farmers with new ways to deliver their world-class products to a growing market," said Ng.
"Canada and Korea enjoy an important trading relationship, built on longstanding people-to-people ties and shared values, and this announcement reflects just that."
British Columbia produces 95 per cent of Canada's sweet cherries and Sukhpaul Bal, president of the British Columbia Cherry Association, welcomed the news and the opportunity further develop exports.
"The BC Cherry Association is extremely pleased that efforts from government and industry have secured access to the Korean market for Canadian cherries," said Bal.
"Our growers and industry partners look forward to building long-lasting relationships with Korean customers and cannot wait to see cherries branded with the maple leaf in stores across Korea."
Cherries have now become Canada's second largest exported fruit crop behind blueberries following the recent expansion in acreage and production volume and the growth of global demand. The industry hopes to supplement this growth with premium new cherry varieties bred at Agriculture and Agri-Food Canada's Research Centre in Summerland, British Columbia.