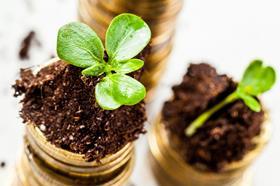 The Australian federal government has allocated over A$2bn (US$1.56bn) to the country's agriculture industry in its 2021-22 budget with a focus on helping the industry increase farm gate output to A$100bn by 2030.
The budget will provide A$850.4m specifically towards the industry's goal of becoming Australia's next A$100bn industry.
Funding was dedicated to trade and protecting the country's exports, a move welcomed by Fiona Simson, president of the National Farmers Federation (NFF).
"Tonight, we've seen A$213m for trade including the enhanced representation and promotion of Australia's interests through the WTO and the establishment of a new international agriculture envoy programme to protect agriculture's export interests," said Simson.
The budget also included funding to address a range of other challenges facing the country's farmers including biosecurity, labour and irrigation.
The government invested A$385.5m in biosecurity systems, as well as A$29.1m in pest and weed reduction activities to help farmers manage threats to their crops.
For labour, A$29.8mwill go to help farmers attract and retain skilled workers to create a highly trained and technologically‑proficient agriculture workforce of the future.
To address the environmental challenges the government committed A$237.9m to help farmers manage soil health and increase yields and A$1.3bn to recover water for the environment while maintaining water for irrigation as part of the Murray-Darling Basin Plan.
Simson also welcomed investment in infrastructure and noted transporting produce was one of the major costs for Australian farmers.
"This budget has delivered more than A$5bn investment in freight and regional roads across every state and territory," said Simson.
"These projects will go a long way to addressing NFF's previously highlighted concerns with the A$1.3bn annual gap in regional infrastructure spending. The cost of getting produce from farm to market is one of farmers' largest cost imposts and a key determinant of our ability to compete on the world stage."