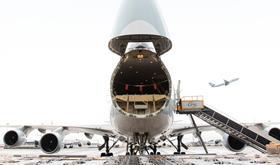 Hong Kong's Cathay Pacific Airlines has suspended its cargo flights for a week due to quarantine requirements, putting pressure on the market's fresh produce imports.
The decision to halt cargo flights into Hong Kong International Airport until 6 January 2022 came at the end of 2021 when Hong Kong authorities increased quarantine requirements for aircrew.
According to a report from the South China Morning Post, highly perishable fresh produce exports will be one of the most affected categories and Gary Lau Ho-yin, chairman of the Hong Kong Association of Freight Forwarding and Logistics said consumers will feel the pinch.
"Hongkongers will feel the impact over the next two to three weeks about the shortage of food, especially fresh produce and frozen food, and other electrical products and daily necessities," Lau Ho-yin said.
"The shipping cost will go up by 20-30 per cent during the period and the rising costs will definitely be passed on to Hong Kong consumers."
The suspension provides another challenge for exporters who are already facing supply chain disruption. Towards the end of 2021 Cathay announced a new seasonal service to connect the Australian state of Tasmania, providing a boost to fresh produce exporters.
According to a report from the Australian Financial Review, Austrade is working with exporters in Tasmania and other states to maintain supply to one of the country's most important markets for fresh produce.
"The government will be working with exporters to mitigate the impact of the temporary suspension of flights between Australia and Hong Kong," said an Austrade spokesperson.
"The government is also assisting exporters to find alternative markets in cases where exports are not viable due to operational issues."