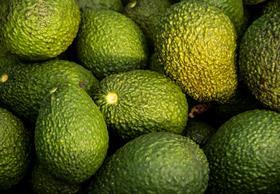 The first shipment of Chilean avocados has made its way to Australia, according to industry body Avocados Australia.
In its weekly newsletter, Avocados Australia said it understood an importer landed its first shipment of Chilean avocados in Queensland in the first week of September.
John Tyas, chief executive of Avocados Australia, said imported fruit will still need to be of high-quality and in good condition for it to be attractive to Australian consumers.
Tyas told the Australian Broadcasting Corporation (ABC) imported avocados face tough competition from domestic supply but a down year may provide an opportunity.
"The Australian Government determined the import conditions earlier this year for fresh avocados from Chile. So (Chilean avocados) are now legally able to be imported into Australia, as long as they meet our strict quarantine requirements," Tyas said.
"We expect that some importers will look to capitalise on an opportunity that we have this year. This year Australian supply is down a bit, the prices in Australia are likely to be very attractive later this year and I think someone will no doubt will try and have a go.
"But the cost and logistics to get avocados on Australian shelves in peak condition probably shouldn't be underestimated either."