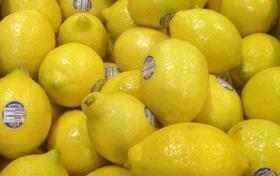 Chile continues to diversify its citrus exports markets with the recent opening of the Chinese market.
The first consignment, which included 23 tonnes of clementines and 74 tonnes of lemons, left Chile in the last week of Mayand will arrive in the port of Shanghai later this month.
"We are pleased with the recent opening of the Chinese market for Chilean citrus, including oranges, clementines, mandarins and lemons, which we believe will be an important step forward in diversifying our global citrus exports," said Juan Enrique Ortúzar, president of the Chilean Citrus Committee.
China imported almost 328,000 tonnes of citrus from the Southern Hemisphere last year, of which oranges made up 51 per cent, mandarins 36 per cent, grapefruit 12 per cent and lemons 1 per cent.
According to Ortúzar, "China has proven to be an important importer of citrus from an array of origins, but we are confident that our exporters and growers will be able to arrive to this market with a high quality flavoursome and healthy citrus in line with the Chinese trade and consumer expectations".
The Chilean export season, which runs from May to November, is being supported by a pilot marketing campaign highlighting health properties of Chilean citrus that will span social media, e-commerce platforms and leading retailers.