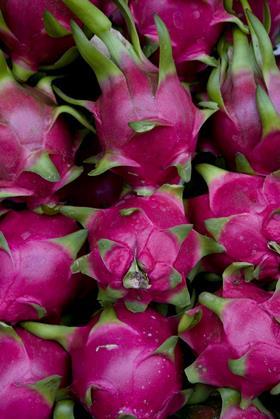 The General Administration of Customs of China (GACC) has issued the phytosanitary requirements for the import of Indonesian dragon fruit, effectively providing import access as long as the fruit meets quarantine requirements.
The requirements apply to three types of dragon fruit which have been cleared for import, including red or super red dragon fruit, red dragon fruit and white dragon fruit. All Indonesian dragon fruit producing areas will be able to export to China.
In addition, dragon fruit orchards exporting to China will implement good agricultural practices under the supervision of the Indonesian agricultural quarantine agency, including maintaining a high-level of hygiene, promptly clearing fruit drops, and pruning at the end of the season.
The International Pest Management will be put in place to control measures such as pest and disease monitoring, chemical or biological control, and agricultural operations.
As of January 2020, dragon fruit production across East Java, Central Java and Bali, three provinces of Indonesia, totalled 129,648 hectares, as has been recognised by GAP.
There are five pack-houses across the country that have gained approval by the food safety department of federal and state governments.
In 2018, Indonesia exported 76 tonnes of dragon fruit to Malaysia, Singapore, the Netherlands, Italy, Spain and Japan worth a total of US$143,000.
Asiafruit is now available to read on your phone or tablet via our new app. Download it today via theApp StoreorGoogle Playand receive a two-week free trial along with access to previous editions.