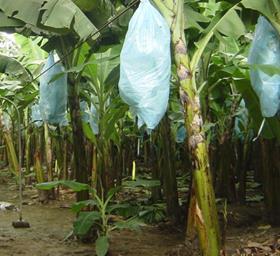 Philippine quarantine inspectors sent to China to inspect allegedly contaminated banana consignments told officials they found no evidence of pests, reports the Philippine Daily Inquirer.
In March, Chinese authorities barred the entry of Philippine bananas claiming they found scale insects in the fruit and ordered inspections of 100 per cent of incoming banana shipments from Mindanao.
Philippine agriculture officials said they doubted the veracity of the initial claim since the pest identified by China did not occur in bananas.
They believe the complaint to be politically motivated sinceChina and the Philippines are feuding over the Panatag Shoal, a group of rocks in the West Philippine Sea claimed by both countries.
Philippine agriculture secretary Proceso Alcala said, as of yesterday (May 24), 170 containers of Philippine bananas had been allowed entry into China.
But he told growers in Mindanao that China's complaint should be a 'wake-up call' for the industry to invest in better technology and storage facilities.