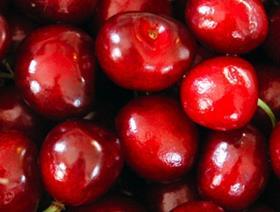 China customs recently suspended imports of Turkish cherries after customs officials in Shanghai detected pests that breached the approved protocol during sample testing of shipments
The General Administration of China Customs (GACC) issued a notice to all importers advising that it would cease to accept any customs declaration for Turkish cherries shipped after 25 July.
Turkish cherries shipped before that date must undergo fumigation treatment to GACC standards and gain approval before being permitted access.
GACC has also suspended applications for entry permits for Turkish cherries and notified Turkish authorities.
Importers at Shanghai's Huizhan Wholesale Market told Asiafruit last week that Turkish cherries were no longer selling at the market following the import suspension, while US cherries were performing at reasonable levels.
Turkish cherry exports to China took off last year following changes to the phytosanitary protocol that removed the requirement for 16-day cold treatment prior to shipment.
Leading Turkish cherry exporters have reported strong demand from China this season, with significant volumes shipped since the season started in May/June. While the pest interceptions and suspension of access represent a setback, they come towards the end of the Turkish season, limiting the commercial impact.