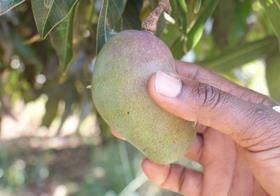 Kenya and China last week signed a sanitary and phytosanitary agreement on agri-produce, according to a senior government official, opening up the Chinese market to key fresh produce lines such as avocados and mangoes from the East African nation.
Reuters reported that agreement on phytosanitary measures had been reached after a week of negotiations. President Uhuru Kenyatta's chief of staff, Nzioka Waita, said on Twitter that the agreement would pave the way for Kenya to begin exporting a selection of fresh fruit and vegetables, flowers and meat to China.
The agreement follows cooperation between the two countries to develop Kenya's infrastructure, which includes the biggest project since its independence: a US$3.2bn railway linking Mombasa to Nairobi which opened in 2017.
China has already become Kenya's biggest trade partner, accounting for 17 percent of the East African nation's annual trade by value, or more than US$4bn, according to Reuters, although trade is heavily slanted in China's favour.
Fruit, vegetables and flowers are already a key foreign exchange earner for Kenya, Reuters noted, garnering more than US$1bn in 2017. Europe is currently the major market.
A senior executive of Standard Chartered bank in China also told Reuters last month that China could boost imports from African nations like Kenya in the wake of the US trade war.