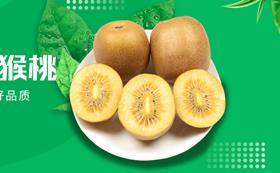 China Shenshan Orchard, the Henan-based group that closed its distillery business last year to concentrate its efforts solely on kiwifruit production, says it expects to post a net profit for the year to 30 June 2021.
In a statement, the company's board announced that its unaudited consolidated financial results for the 12-month period were set to show an overall gain, although the precise figure was not reported.
"The board wishes to announce that the group is expected to record a net profit for FP2021," it said, "comprising the Group's baijiu business [Dukang Distillers] prior to the completion and the group's kiwifruit business after the completion."
It said the anticipated net profit was mainly due to three developments. The first was "a non-recurring gain from bargain purchase arising from the acquisition of Great Resolute", the investment holding company to which kiwifruit producer Xingnong Group belonged.
The second was described as "a non-recurring gain from the disposal of Sea Will International, its liquor production company.
And finally, the third was the "operating profit recorded from the kiwifruit business after the completion."
Had the aforesaid contributions been excluded, it added, the group would have recorded a net loss for the financial year.
In July 2017, Dukang Distillers revealed its plan to exit the liquor industry and change its name to China Shenshan Orchard, in order to focus all of its efforts on Xingnong Group.
According to its website, Xingnong Group sells three varieties of kiwifruit: Sweet Waves (green), Fairy Gold, and Honey Love (red-gold).