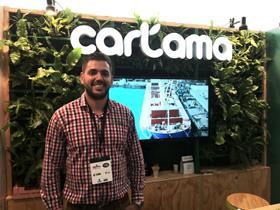 Colombia will ship its first ever consignment of avocados to Japan next month following the opening of that market in July.
Japanese plant health inspectors are due to visit the South American country next week to make the final checks before shipments get underway.
Esteban Arrendondo of Cartama said there is huge scope for the company – and Colombia – to become an important supplier to the Japanese market.
"Colombia can play a crucial role in filling supply gaps in the April-June and August-October windows and thanks to Cartama's strategic partnership with Mission Produce, we already have the distribution channels in place to hit the ground running," Arrendondo told Fruitnet.
Although both Japan and China opened at the same time for Colombian avocados, exporters are likely to focus their efforts on the former in the short term.
Rodolfo Ahumada of Pacific Fruits, another company set to make its inaugural shipment to Japan next month, said this was because the Japanese market is more mature and its import protocol slightly easier for exporters to comply with than China's.
"Only four farms have registered to export to China, of which one belongs to us," he said. "A visit by Chinese plant health inspectors is scheduled for the first week of November, after which shipments will get underway.