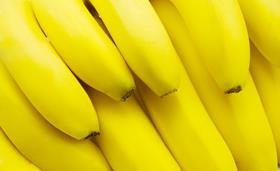 Korean banana imports are on track to drop by around 5 per cent for 2020 but Colombia has been the one of the few suppliers to buck the trend with its exports to the Asian country exploding.
According to data from the Korea Customs Service, from January to November 2020 Korea imported 321,423 tonnes of bananas, a 5.7 per cent decrease from the 340,971 tonnes imported over the same period in 2019.
The Philippines remained the largest exporter of bananas to Korea sending 264,294 tonnes, a 10 per cent year-on-year decrease. Still, it exported over 200,000 tonnes more than its next closest competitor, Colombia.
Colombia rose to become Korea's second-largest banana supplier in 2020 as a result of reduced tariffs under the Korea-Colombia Free Trade Agreement.
With improved access, Colombian banana exports to Korea skyrocketed over the first 11 months of 2020 to 24,687 tonnes, this was from the meagre 912 tonnes exported over the same period in 2019.
Colombia has moved past Mexico, Vietnam, Peru, Guatemala and Ecuador, in that order, on its way to a 10.3 per cent market share.
Ecuador - once the second largest supplier, now the third - experienced the biggest decline from 31,431 tonnes in 2019 to 19,948 tonnes in 2020 a drop of 36.5 per cent.
Meanwhile, Korea's banana imports from Guatemala, Peru and Mexico dropped 15, 20 and 8 per cent respectively and imports from Vietnam rose by 998 tonnes, a year-on-year increase of 15 per cent.