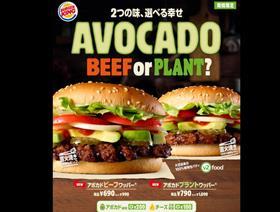 Burger King in Japan is using Colombian-sourced Hass avocados for its new Avocado Whopper.
The burger is available in both meat and plant-based patties, the former made from 100 per cent beef and the latter a smokey soy-bean based patty prepared the same way over Burger King's signature open flame.
The avocados are grown on farms in Eje Cafetero, Cundinamarca and Antioquia and exported frozen form by Colfrost.
The company freezes the fruit by immersing it in liquid nitrogen for five minutes, a process that helps preserve the fibres and taste. It is shipped in vacuum-packed cubes, slices and halves and has a shelf-life of up to two years.
Colombian avocados gained access to Japan in 2019 and last year shipped US$437,737 worth of the fruit to this market.
Colfrost said it expects to export US$4m of frozen avocado to Japan this year.