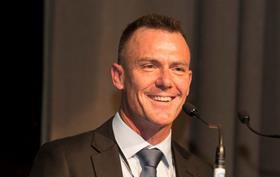 Australian fresh produce group Costa has announced the successful completion of its institutional entitlement offer (IEO), launched to help fund the acquisition of leading Queensland-based citrus grower-marketer, 2PH Farms.
Costa last week reported it had reached an agreement to buy the family-owned company based in Central Queensland. The deal requires an upfront commitment of A$219m (A$165m) from Costa, which has launched a A$190m capital raise to help finance the acquisition.
Under its IEO, Costa offered institutional shareholders one share for every 6.33 shares they own, at a price of A$3 per new share. In an ASX announcement today (28 June), Costa said the offer attracted strong support from eligible Costa institutional shareholders, who took up around 90 per cent of their entitlements.
A bookbuild for the IEO shortfall shares – namely the sale of the shares not taken up by eligible institutional shareholders – attracted strong demand from both existing shareholders and other institutional shareholders, according to Costa. The bookbuild fetched a clearing price of A$3.30 per share, representing a premium of A$0.30 to the offer price of A$3 per share.
"We thank our institutional shareholders for their strong support for the equity raising," said Costa Group CEO and managing director, Sean Hallahan.
"The acquisition of 2PH provides Costa a larger and stronger citrus business with an attractive growth profile. 2PH will complement and enhance our production footprint, our variety offering and market opportunities, both export and domestic.
"We are delighted to take ownership of 2PH and look forward to supporting its continued success and its globally recognised brand and reputation for quality citrus varieties."
Costa will now press on with its retail entitlement offer (REO), which is aiming to raise around A$76m, thereby bringing the total funds raised to A$190m.
The REO opens at 10am (AEST) on Friday 2 July 2021 and closes at 5pm on Monday 19 July 2021. Under the REO, eligible retail shareholders are offered the opportunity to buy one new share for every 6.33 shares held as at 7pm on Monday 28 June at the offer price of A$3 per share.
Costa's shares resumed trading today (28 June) after a trading halt was announced on 23 June. The group's share price closed at A$3.30, down 2.94 per cent.