Annual report highlights plans for China and Morocco berry operations
Investing in an international segment is paying dividends for Costa Group.
The Australian fresh produce heavyweight has five berry farms in China's Yunnan Province under a joint venture with Driscoll's, which supplies the Chinese domestic market. It also has a joint venture berry operation in Morocco with UK-based Total Berry called Africa Blue, which exports product to Europe, the UK and Asia.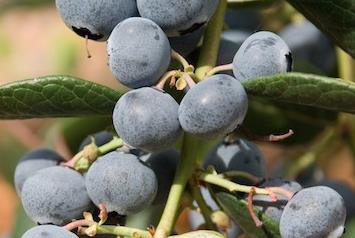 Reporting its 2022 full-year results (12 months to 1 January 2023 (CY22)) in February, Costa highlighted a surge in berry production volumes from China. This correlated with increased demand for the fruit in the Chinese market, resulting in strong revenue growth year-on-year.
The performance was again referenced by chairman Neil Chatfield and interim chief executive Harry Debney in their overview for Costa's 2022 Annual Report, released on 21 April.
"The contribution from our international segment continues to build year-on-year, with an outstanding China performance driving solid profit growth, with a 34 per cent increase in revenue versus the prior year (CY22 versus CY21)," said Chatfield and Debney.
"This reflected increased volumes, strong quality and demand, and higher pricing, even taking into consideration major city Covid lockdowns toward the end of the China season."
The 2022 harvest in Morocco proved more challenging. There was delayed crop timing, due to weather, which impacted revenue.
Costa is targeting more growth from the international segment, investing in new plantings across both Morocco and China. It is also replacing older varieties with offerings from its Variety Improvement Programme (VIP).
"Our northern Morocco farm replanting program is proceeding to plan, with the Mayra variety's progressive replacement by other VIP purpose bred, premium genetics blueberry varieties on track," according to the co-authored overview.
Proprietary varieties, coupled with investments in protected cropping, are also giving Costa an edge in its domestic (Australia) berry business.
"Costa is the clear industry leader in Australia in utilising protected cropping and the development of proprietary and licensed genetics," Chatfield and Debney said.
"We have done so to our competitive advantage and in CY22, the evidence of this was especially seen in the performance of our domestic berry category.
"While other growers in the main growing region on the north coast of New South Wales were severely impacted by rain and as a result suffered from reduced quality and volume, the benefit of our expansive protected cropping infrastructure and the premium varieties we grow, came to the fore enabling us to maintain market supply into the peak season."