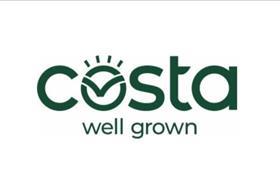 The uncertainty of the coronavirus (Covid-19) has caused leading Australian grower-packer-marketer Costa Group to withdraw its previous earnings guidance.
Costa had faced "significant challenges" in last year but the company said it has had a positive start to this year, performing above budgetover he first quarter of 2020and significantly ahead of the same period in 2019.
Despite this, Costa said in a statement the current high level of uncertainty and volatility in the social and economic environment meant the company is unable to provide financial forecasting with any reliable accuracy.
"While we were initially hopeful of a relatively quick economic and business recovery in Australia and internationally, in recent days it has become clear that restrictions, and the impacts from them, will continue for longer than initially hoped and will vary significantly in the different markets for our products," the statement said.
"On that basis, and although the company has made a very positive start to the year, it is appropriate that Costa withdraws its previous guidance for the 2020 financial year."
Still, Costa was able to take some certainty from the fact food supply has been granted essential or priority status within Australia and the other countries it operates in.
"With a full complement of employees committed to meeting production and quality targets, we continue to support our customers within Australia and internationally with all farms operating and observing heightened hygiene and social distancing protocols, whilst maintaining our normal operational productivity," Costa said.