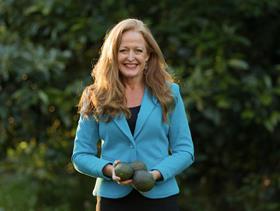 New Zealand's avocado industry is counting down the days untilit hosts the tenthWorld Avocado Congress.
Taking place at the Aotea Centre in Auckland on 2-6 April 2023, the World Avocado Congress will demonstrate New Zealand growing practises, food safety and quality systems, and the ethical treatment of growers and communities that live in avocado growing regions.
"It also provides the opportunity to access innovation, global knowledge and science to support the growth of the sector," said Jen Scoular, chief executive of peak industry body New Zealand Avocado and president of the World Avocado Congress committee.
"New Zealand is proud to host this prestigious international event for the first time."
The congress will include a three-day academic programme with international keynote speakers and regional field days. Avocado growers, researchers, marketers, retailers, tech innovators and investors from across the world are expected to attend.
"To help us showcase New Zealand avocados on a world stage, we are pleased to announce some of our initial sponsors and partners for the congress, and very much appreciate their support," said Scoular.
"Darling Group has been secured as the Kiwi Gold Partner, highlighting the importance of this global congress to its international business.
"Avoco and Radford's Software are our first Tui Silver Sponsors and Seeka is our first Kereru Bronze Sponsor. We also welcome Event Partners Plant & Food Research (our science partner), Auckland Unlimited and Tourism New Zealand.
"We are excited to announce that Mission Produce is our first global foundation partner, and we warmly welcome them. With this very strong support base, we are confident in delivering an exceptional event in 2023."