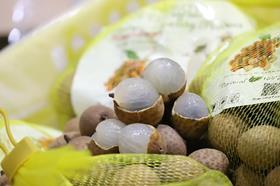 Vietnamese exporters targeting Australia and the US have been hampered by a shutdown of irradiation facilities due to Covid-19.
According to a report from the Vietnam News Agency (VNA), the Hanoi Irradiation Centre is one of two facilities in Vietnam authorised to irradiate fresh fruit for export to the US and Australia. In the past it has been used to export longan to Australia.
However, the facility has not been able to function since the start of the Covid-19 pandemic as US irradiation experts are required to oversee its operations. These experts have been unable to travel to Vietnam as flights in and out of the US have been cancelled.
Tran Minh Quynh, deputy director of the Hanoi Irradiation Centre, told VNA one business currently has 15 tonnes of mangoes, 17 tonnes of dragon fruit, and 36 tonnes of longan waiting to be exported to the US and if the problem is not fixed soon, it will face significant losses.
The report said the plant protection department in Vietnam'sMinistryof Agriculture and Rural Developmentis currently working with the US to find a solution.