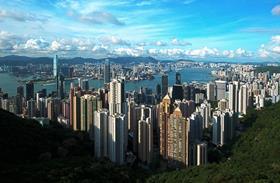 Hong Kong's supply of fresh produce has been disrupted by a recent outbreak of Covid-19 with consumers panic buying in fear of another lockdown.
On 28 February Hong Kong reported 24,466 new cases of Covid-19, its daily record for the entire pandemic and double the number of cases reported on 26 February.
According to a report from Al Jazeera, Hong Kong is bracing for a city-wide lockdown and residents have stripped supermarket shelves bare of essential products including fresh produce in anticipation.
The situation has been compounded by disruption to the supply chain. In a briefing in February, Hong Kong leader Carrie Lam said vegetable deliveries from across the border in China were down as a result of truck drivers testing positive for the virus.
According to a report from the Global Times, all major ports in Shenzhen have opened water transport channels to facilitate the supply of daily necessities such as fresh produce.
Three fixed-time special routes have been fully opened, which will ensure a daily processing capacity of at least 3,000 TEUs.
In the first day, 51 tonnes of vegetables were transported to Hong Kong in four containers from Shenzhen's Yantian Port and were immediately put on the market after being inspected by the Hong Kong Centre for Food Safety.
Other barges carrying 200 tonnes of vegetables, fruits and eggs arrived in Hong Kong from Shenzhen Dachanwan wharf.