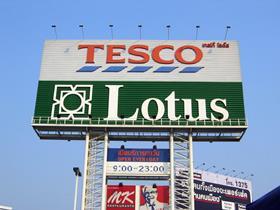 Thai conglomerate CP Group's acquisition of Tesco's supermarket business in Thailand has been approved by the Office of the Trade Competition Commission (OTCC).
According to a report from the Bangkok Post, Thailand's competition regulator said while the US$10.6bn deal increased CP Group's market power, it did not create a monopoly.
"The deal may significantly lower competition but won't create major damage to the economy or consumers' benefits," the OTCC said in a statement.
Nevertheless, the decision did come with some conditions, these include a ban on CP Group entering any other modern-trade retailing mergers for three years, excluding e-commerce.
The conglomerate will also be required to buy more products from local small and medium enterprises, and to honour existing contracts with suppliers for at least two years.
CP Group has a significant retail footprint and already operates nearly 12,000 7-Eleven convenience stores and the Siam Makro wholesale chain. This deal will add the UK-based retailer's 2,000 Tesco Lotus stores in Thailand plus 74 Tesco stores in Malaysia.