Promotions with Yonsei Dairy and Drop Top reach over 500,000 South Korean consumers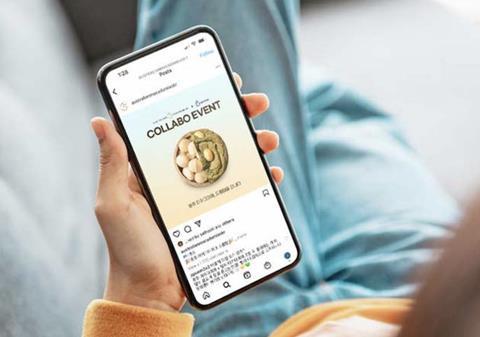 Cross brand collaborations have increased awareness of Australian macadamias in South Korea.
Promotions involving Yonsei Dairy and Drop Top have been coordinated in the Asian nation by the Australian Macadamia Society (AMS) this season.
Yonsei Dairy produces a range of dairy milk, soy milk and juice products, including a chocolate macadamia milk.
AMS ran two social media giveaways with Yonsei Dairy, giving consumers the chance to win prize packs containing Australian macadamias and bottles of the macadamia chocolate milk. The activity was promoted on both the Australian Macadamias and Yonsei Dairy Instagram accounts.
"We also partnered with two Instagram influencers to help amplify our messaging to a wider audience," according to AMS. "The chosen influencers have a combined following of more than 380,000 and their content showed macadamias and Yonsei Macadamia Chocolate Milk incorporated into everyday living."
All up, the giveaway campaigns reached more than 362,000 people.
AMS' collaboration with Drop Top, a leading café chain, centred around the launch of a macadamia matcha levain-style cookie.
A co-branded Instagram giveaway took place to mark the launch, with consumers vying for 25 prize packs featuring Australian-grown macadamias, a ten-pack of Drop Top macadamia matcha cookies and coffee sticks.
The activity reached 275,000 consumers across AMS' owned channels, as well as those of Drop Top and influencer partners.