Philippine banana industry efforts to raise the price of bananas in Japan have been hindered by poor exchange rates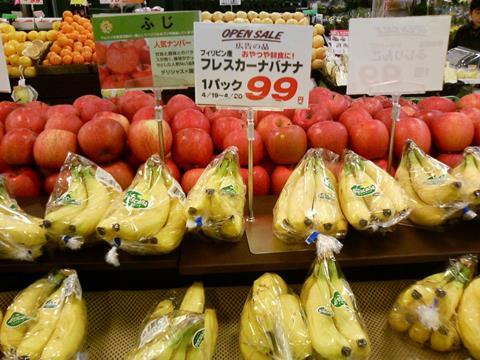 A successful campaign by the Philippine banana industry to raise prices in Japan has been offset by foreign and domestic currency fluctuations.
According to a report from the Philippine Daily Inquirer, the industry has welcomed the change in its largest market but the resulting boost has been somewhat diminished by a number of ongoing challenges.
Alberto Bacani, president of Pilipino Banana Growers and Exporters Association (PBGEA), said the industry had achieved a ¥30 (US$0.20) per kilogram increase in the average price of their bananas, from ¥248 to ¥278 compared with five years ago.
"I would say it (increase in prices as a result of the campaign) was a very good result in such a short time and we hope to keep the momentum," said Bacani.
However, Bacani noted this increase had been balanced by the weakness of the Japanese yen compared to the US dollar, which was down 16 per cent compared to six months ago. It is a similar story in the Philippines where the value of the peso has changed from P50.688 to a US dollar in October 2021, to P58.95 one year later.
The weak peso drives up the cost of production inputs such as fertiliser, which were already on the rise following disruption from Covid and the crisis in Ukraine.