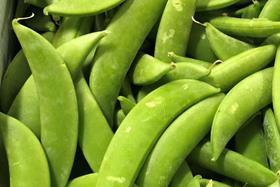 Peru-based Intipa Foods has used Daikin Reefer controlled atmosphere (CA) technology to send its sugar snap peas to Japan via seafreight.
The vegetables are usually sent by airfreight to meet quality demands in Japan's premium produce market, but Daikin's technology has helped provide an alternative.
The shipment contained 3080 cartons which were loaded at Callao, Peru on 17 June and arrived in Yokohama, Japan on 11 July making the total transit time 31 days.
Intipa Foods said the technology had ensured its sugar snap peas retained their quality over the length of the journey.
"We are satisfied with the results obtained with shipping our product, in this case sugar snap peas. Our customers in Japan rated the quality and appearance of the sugar snap peas as excellent and good," Intipa Foods said in a statement.
"This is in contrast with previous years when shipments of sugar snap peas to Japan using different systems resulted in a shorter product life as well as problems with dehydrated and decaying peas."
Ocean Network Express completed the shipment and the shipping line said technology was helping the company increase its capabilities.
"This shipment of Peruvian sugar snap peas to Japan demonstrates how Daikin Active CA is helping us to expand our cargo range by sea,"said an executive from Ocean Network Express from Peru.
Enjoyed this free article from Asiafruit Magazine and its team of editors? Don't miss out on even more in-depth analysis, plus all the latest news from the fresh produce business. Subscribe now toAsiafruit Magazine.