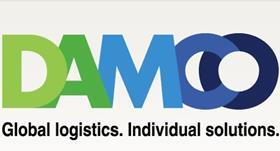 Damco, the newly rebranded logistics business unit of Danish group AP Møller-Maersk, has launched a new less-than-container-load (lcl) service from Asia to the Baltic countries, offering guaranteed weekly arrivals for customers shipping small consignments.
The new service will allows Damco's customers to source directly from any origin in Asia through the company's major hub in the Malaysian port of Tanjung Pelepas to the final delivery point in the Baltics.
'In times where 20-foot container rates are increasing and order sizes are decreasing, sometimes down to one or two pallets, we can now provide our customers with an additional flexible lcl service that significantly cuts transport costs,' commented Kenneth Nielsen, Baltic country manager at Damco.
Mr Nielsen added that companies sourcing in Asia and importing to Eastern Europe in the past often had to source via Gothenburg or Saint Petersburg.
'However, with the new Damco service, logistics managers located anywhere from the south of Belarus to the north of the three Baltic countries can count on the arrival of their product at the doorstep every week and this reliability is key to proper planning of inventory levels,' he said.
Damco's extensive network of more than 270 offices also covers Latvia, Lithuania, Belarus and Kaliningrad.
As well as the mega hub of Tanjung Pelepas, Damco's customers can also source from multiple origins and consolidate at the company's other mega hubs in Kaohsiung, Jebel Ali, Panama, Singapore, Rotterdam and Hong Kong.