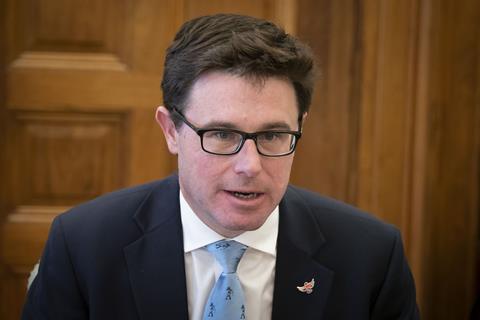 Australian prime minister, Scott Morrison, and deputy prime minister, Michael McCormack, have appointed the new deputy leader of the Nationals (LNP), David Littleproud (pictured), as the federal minister for agriculture, replacing Bridget McKenzie, following her resignation over the handling of the A$100m sports grants scandal.
In the latest cabinet reshuffle, Littleproud regains the agriculture portfolio, a role which he held from 2017 to 2019 and retains the drought and emergency management portfolios that he has had since last year's May election.
News of the reshuffle prompted the Australian Fresh Produce Alliance (AFPA) to call for Littleproud to restore funding to the department of agriculture, and to remove the fees and charges on the export activity of Australian farmers.
"Australian farmers are paying more than A$400m in annual fees and charges to the Australian government to export their product to overseas markets, with the threat of new proposals set to see these fees and charges significantly increase. While at the same time, according to OCED data, in the last decade Australian Government support to agriculture has declined to historically low levels, well below the levels of our global competitors," AFPA noted in a press release.
Chief executive of AFPA, Michael Rogers, added: "This situation is simply not sustainable and is not the way to achieve the government's ambitious target of growing Australian agriculture to a A$100bn industry by 2030."
Exports underpin revenue for Australian growers, and according to AFPA, new charging agreements proposed by the department of agriculture will see export fees and charges for fresh produce increase by more than 40 per cent.
"At a time of drought, bushfires and weak consumer demand, a 40 per cent increase in export fees and charges will cripple the growth plans of industry," said Rogers.
"Government support to the fresh produce industry is vital to open up new market access to our key trading partners through the negotiation of technical export protocols and supporting the physical export of produce to those markets."
Rogers said AFPA were adamant their push for more support was not a request for one-off cash injections from the government.
"Australian fruit and vegetable farmers are not looking for a handout, they are looking for a fair go. We call on the prime minister and the agriculture minister to restore funding to the department of agriculture and allow Australian farmers to grow their businesses and grow our future" said Rogers.