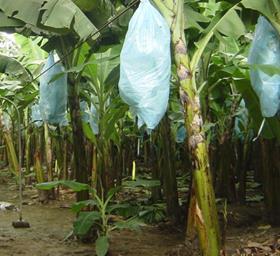 Del Monte Fresh Produce is to develop a 3,000ha banana plantation in the Autonomous Region of Muslim Mindanao (ARMM), Philippine newspaper the Inquirer has reported.
The plantation, which it is estimated will cost US$60m, will be developed by the group's subsidiary the Delinanas Development Corp and will directly employ thousands in the region, the newspaper reported.
ARMM Regional Board of Investment (RBOI) chair Sakiran A Hajan told the Inquirer that by the first quarter of 2013 Del Monte had committed to developing 1,500ha of plantations complete with facilites.
According to the Inquirer the ARMM is working to facilitate investment in the region by offering tax incentives and issuing permits for projects. Issues surrounding security and organisation were also being addressed.
In July of this year Del Monte invested US$14m in developing 500ha in the municipality of Datu Abdullah Sangki, Maguindanao province.
The RBOI-ARMM has also been in talks with executives from Tagum Development Corp and Sumitomo regarding investment in bananas, papaya and pineapple.