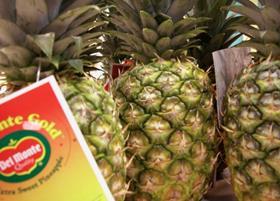 Del Monte Philippines, a subsidiary of Del Monte Pacific, has filed an IPO with the Philippine Securities and Exchange Commission with the aim of raising up to P38.3bn (US$790m).
Del Monte Pacific and SEA Diner Holdings - Del Monte Philippines' major shareholders - plan to sell 699.3m shares at a maximum price of P54.80.
Del Monte Philippines had previously considered an IPO in 2018 but deferred due to adverse market conditions. It is set to use the funds raised in the IPO to pay debt and redeem preferred shares.
According to a report from Bloomberg, the maiden public offering would be the second-largest in the Philippines in 2021 so far, behind Monde Nissin.
Del Monte Philippines has been in operation for 95 years and owns 26,000ha of pineapple plantations, a portion of which are exported fresh and with some marketed under the S&W brand.