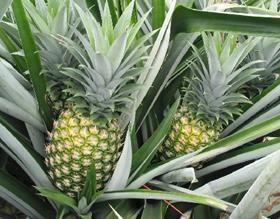 Leading fresh fruit producer Dole Philippines has announced a US$20m plant in the Philippines' Mindanao region.
The official opening ceremony took place at the Surallah plant in South Cotabato on 9 June, with local and national government representatives attending.
Dole Philippines vice president and managing director, Randolph Fleming, telling attendees that the new plant was the largest single investment by Dole Philippines, with the new site houses 3,000ha of pineapples, producing 250,000 tonnes of fruit, according to a statement released by the Philippine's Department of Trade & Industry.
"It doubles the capacity in 2014 and puts Surallah on the map as a major producer of pineapples," Fleming said. "The facility will generate at least 1,500 jobs and increases capacity in Polomolok wherein industries are back to agriculture with the commitment to process fruits from expanded area."
"This event reflects the continued confidence of Dole in investing in the Philippines, particularly in Mindanao," said Ibrahim K Guiamadel, director of the Department of Trade & Industry's Region 12, which includes South Cotabato. "Dole's investment in the 'Land of Promise' because of its impressive tropical rainforest, fertile valleys and great biodiversity is concrete proof that Mindanao is the investment location of choice for agri-business venture."