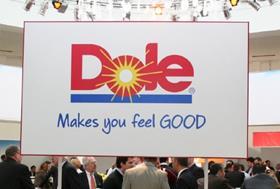 Dole New Zealand has suspended the use of its ethical choice labelling while it investigates claims surrounding its labour practices.
The banana importer's actions come after non-governmental organisation Oxfam released a report detailing the unethical management of workers in the company's Philippine plantations.
The report alleges children under the age of 15 are being made to work 12 hour days in the company's fields, while other employees are being discriminated against for joining workers unions.
Dole New Zealand manager Steve Barton said the company were looking into the claims but insisted the ethical choice label had not been designed to mislead customers.
"We have already requested Oxfam to give us access to their researchers so we can begin this process," Barton told 3 News New Zealand.
"Customers and consumers can be assured that we will continue to uphold the highest standards with or without the ethical choice label."
Barton said the report contained a number of inconsistencies, and questioned Oxfam's motives for its publication.
"This is a commercial move by Oxfam, where they've opted to get behind our competition, the Fair Trade brand, and they're trying to destroy the Dole brand in the process," Barton explained.
Oxfam New Zealand director Barry Coates hit back at the claims, saying the labels were nothing more than a ploy to sell more bananas.
"New Zealand consumers deserve better than company green-washing," Coates told 3 News.
"It's time for Dole to stop making unsupported claims that they are selling ethically produced bananas."