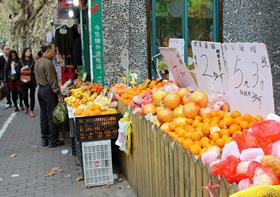 Chinese citrus grower Dongfang has raised A$39.2m (US$28.42m) in its first day of trading in what has been the largest-ever listing on the Australian Securities Exchange (ASX) from a company operating solely in China, according Reuters.
Shares on the ASX rose from A$0.25 to A$1 on 19 October, with Dongfang chairman Hongwei Cai telling Reuters that the company was looking at opportunities to build fruit exports to China through its distribution networks, with the recently inked free trade agreement between China and Australia eventually seeing tariffs on Australian citrus shipments to the People's Republic eliminated.
Cai said the funds raised from the IPO would open up opportunities for Dongfang to invest in Australia and expand its plantations in China.
'Our strong growth history since foundation in 2009 has been achieved without any additional equity nor debt, and the funds from the IPO will allow further low risk growth in the citrus and camellia fruit business," Cai said. "In addition, our strong balance sheet will enable us to consider acquisitions in Australia.'
In 2014, Dongfang harvested more than 200,000 tonnes of citrus, including tangerines, pomelos and navel oranges as well as camellia fruit, with revenue of A$133m and a net profit of A$67m.
With 8,600ha of orchards across 19 plantations in the southeastern provinceJiangxi, Dongfang expects a harvest of 230,000 tonnes in 2015, with revenue forecast to grow 17 per cent to A$176m and net profit to reach A$75.5m, according to a company statement.