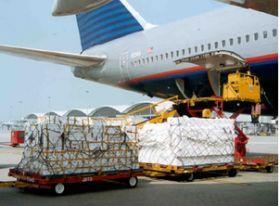 The Ethiopian fruit and vegetable industry is looking at expanding exports to the South Korean market after its national airline, Ethiopian Airlines, launched direct flights into Seoul on 17 June, Ethiosports reports.
At present, export markets for Ethiopian produce are limited to Europe and the Middle East. The prospect of a move into the South Korean market and subsequently further into Asia is exciting for Ethiopian agricultural exporters, who see considerable potential for growth.
In an effort to meet the growing demands of the private sector, Ethiopian Airlines is currently expanding its air freight capacity with a US$200m cargo storage facility for both dry and perishable goods under construction, according to Ethiosports.
On 9 March this year, the airline officially opened a new 75m birr (US$4.01m) warehouse which covers an area close to 4,000 square metres and can accommodate four aircrafts simultaneously.
This warehouse is adjacent to a building house customs, security, quarantine and other services, all of which are geared towards helping Addis become a major international cargo hub, Ethiosports reports.
Ethiopian Airlines presently owns two B777ER cargo airplanes that have extended range capabilities and a 100 tonne loading capacity, as well as two MD11 freighters with a loading capacity of 850,000 quintals.
The company's chief executive officer Tewolde Gebremariam recently announced an order of an additional four B777 cargo planes. Plans are also being finalised to build one of the world's largest cargo terminals, intended to have an annual storage capacity of 1.2m tonnes.
Ethiopian Airlines is currently the largest cargo operator and fastest growing airline in Africa. Its cargo aircrafts operate in 24 destinations in Africa, the Middle East, Europe and Asia through its two hubs.