Superfresh Growers says demand is increasing for branded apple
Promotions are paying off for Superfresh Growers with EverCrisp apples.
The Washington State-based company is supporting its US domestic market sales with a strong EverCrisp marketing programme this season.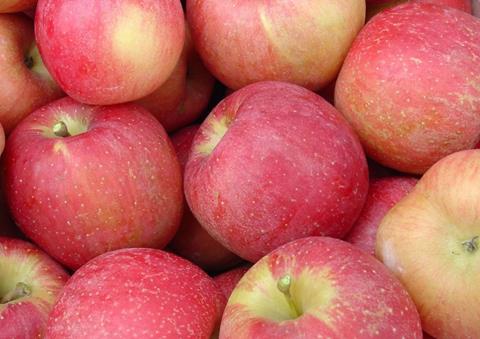 This includes PoS materials for retailers and an in-house marketing team offering merchandising support.
The results are overwhelmingly positive, according to the company.
"EverCrisp is outperforming the apple category," a media release from Superfresh Growers said. "In January, Nielsen data show it was up 26 per cent in dollars, up 27 per cent in volume, and was heavily promoted across the US. One-third of January sales came from promotions."
Bred in the US Mid-West, EverCrisp is being harvested in Washington State for the second season in 2022/23.
Superfresh Growers said the branded variety was appealing to consumers across the US West Cost.
"EverCrisp's name comes from its unmatched ability to hold freshness and sweetness, a trait inherited from its parents, Honeycrisp and Fuji," the media release added. "Fans love its powerful crunch and sweet, juicy bite."