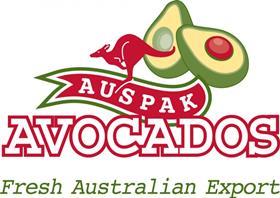 While Tropical Cyclone Yasi has banged around Australian avocado supplies for the domestic market, the damage is not expected to cause any major setbacks to the country's export crop, according to the industry.
The damage to avocado crops in the Atherton Tablelands and Mareeba in northern Queensland cut 10-20 per cent out of those regions' crops, as well as causing skin marks.
But the industry is still looking forward to a strong export season this year, according to Louis Grey, general manager of export cooperative the Australian Export Company (AEC), which trades as Auspak Avocados and represents about half the industry.
"The supply and internal quality of Australian avocados is still in excellent condition," Mr Grey said.
"`We're` confident that we can supply a consistent, high quality, well supported product to meet your requirements and help you grow your business with avocados."
The Australian season for the Shepard variety is about to begin, for which quality is looking good. The green-skinned Shepard crop will run from this month to April.
"There is still a good supply of Shepard avocados, and the Hass crop is just as good as last year. The internal quality of our avocados is still great," said John Walsh, director of major grower Simpson Farms.