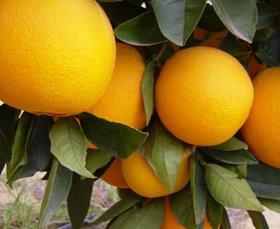 With shipped volumes closing in on pre-season estimates, South Africa's citrus industry is on track for a record export performance.
This is being achieved despite severe pressure on growers and logistics companies, due to the disruption of Covid-19.
At the end of week 34, almost 90 per cent of the export crop had been packed in the northern region of South Africa. The last fruit from this area will be packed over the next two weeks.
In the Cape, which is the latest region, fruit is expected to be packed for another four weeks.
At this stage export shipments are estimated at 142.8m cartons, just short of the pre-season estimate of 143.3m cartons. Soft citrus and lemons exceeded the pre-season estimates, while navel and Valencia orange shipments are slightly below the estimate. Grapefruit was more than 1m cartons short of the estimate.
'It is an exceptional season," said veteran citrus grower Milaan Thalwitzer, chairman of Komati Fruit. "Despite Covid-19 and its effects, we had strong markets, strong demand and a good exchange rate, which has made this one of our best seasons in recent times."
The strong demand is attributed to Covid-19, where citrus is perceived as the ideal fruit to boost health. The fruit is also viewed by consumers as longer lasting, keeping well at home and reducing the need to visit retail outlets.
Piet Smit, former chairman of the Western Cape Citrus Producers' Forum, said demand for navels and Valencias had increased substantially this year, even more so than demand for soft citrus and lemons.
"We are used to fast growing demand for soft citrus and lemons. For these products there were still considerable growth, but somehow the stars of the show this year are the navels and Valencias," Smit explained.
Thalwitzer said that the Letaba Valley below Tzaneen missed out on the strong market this year because the crops there were reduced by water shortages.
"Unfortunately, in these regions growers probably only harvested half of their potential," Thalwitzer said. "The strong market will help them to survive for another year. At this stage we are also concerned about next season. The crop will be set in the spring and at present water levels in the river and dams are very low."