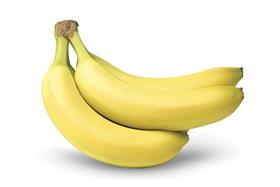 Filipino trade officials are poised to meet with their Chinese counterparts in a bid to mend a trade rift over concerns as to the phytosanitary health of Philippine banana imports.
China recently implemented new import requirements after Shenzhen quarantine officers discovered Aonidiella comperei Mckenzie - a type of scale insect - during a customs inspection of one lot of Philippine bananas from Sumifru in March.
As a result of Administration of Quality Supervision, Inspection and Quarantine (AQSIQ) announced at the time it was would tighten up quarantine inspection procedures on the fruit. A higher percentage of shipments would be inspected, and if anything suspect was found, samples would be sent to laboratories for testing. Shipments would only be released after receiving results of the tests. Any shipments failing to meet quarantine standards would be either returned to the Philippines or destroyed, AQSIQ said in a statement on its website.
Philippines trade undersecretary Adrian Cristobal Jr told Malaya Business Insight that China recently stated it had discovered pests on 43 batches of imported Philppine bananas during April.
The Pilipino Banana Growers and Exporters Association (PBGEA), however, believes increased monitoring of imports is motivated by ongoing disputes between the two Asian nations over the ownership of the Scarborough Shoal and the Spratly Islands.
The association added that China's import protocol for Philippine bananas had remained unchanged for a decade leading up to the implementation of the stricter import regulations in March.
Christobal said the Philippines was concerned tighter inspection procedures could also be applied to exports of pineapple and papaya.
China has quickly become a vital market for Philippine banana exporters. In 2008, the industry shipped 19.87m (13kg) boxes to China, equating to around 10 per cent of total exports. By last year, however, volumes had more than doubled to 49.64m boxes, making up around 21 per cent of overall exports, according to industry figures provided by exporter NEH Philippines.