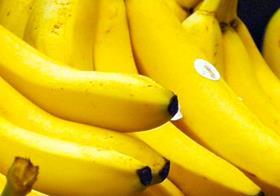 Bananas are still expected to prop up the Philippines' agricultural exports this year, according to the Shanghai Daily.

Earlier this week, the Philippine government announced the first shipment of Cavendish bananas to the US could set sail by the end of April, ending a five-month delay.

Citing data from the United Nations Food and Agriculture Organisation, the Daily noted the US is among the top 20 banana importers globally.

The Philippines National Economic and Development Authority's deputy director, Emmanuel Esguerra, told the Daily the initial 3,000 tonne shipment was likely to open up further export opportunities in the US.

The Philippines was set to export bananas to the US in December 2012, pending the approval of a final permit, but was forced to cancel the shipment after Typhoon Bopha destroyed 150,000 tonnes of the crop across the country.

Exporters from the Philippines have had difficulties with the Chinese quarantine divisions in accepting the entry of Cavendish bananas to Beijing.

The banana industry had hoped the lucrative US market would help offset these losses.