Subsidiary of fruit importer IG International completes first harvest of Indian-grown seedless watermelons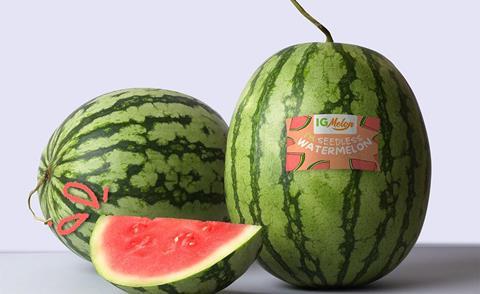 IG International subsidiary IG Melons has harvested its first batch of Indian-grown seedless watermelons.
Tarun Arora, director, single family office of IG International, said the variety was being cultivated on 100 acres of land in Solapur, Maharashtra.
"IG International had formed IG Melon to invest in the research and development of such resourceful and delectable fruit innovations within the melon family. When offered the option between a watermelon with seeds and one without, the majority of individuals will choose the latter," said Arora.
"Seeds are often seen as bothersome and untidy, and spitting at them makes you feel like you're bringing impolite conduct to the table. The IG family brings seedless watermelons for the passionate lovers of this wonderful and lycopene-rich pulpy fruit to enjoy. We can't wait for the fruition of the potential that IG Melon envisions to be unveiled within the next few years."