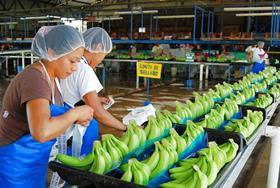 The first ever shipment of Mexican bananas has arrived in China. The 39-tonne consignment set sail from the port of Manzanillo on 21 January and consists of fruit grown in the states of Tabasco and Chiapas.
The phytosanitary agreement paving the way from imports from Tabasco, Chiapas and Veracruz was signed in May last year.
Speaking at a ceremony to mark the fruit's departure, Agriculture Minister Víctor Villalobos highlighted the work done by producers and the government to create the necessary phytosanitary conditions for export.