Inaugural shipment marks the opening of the China market for Philippine durian industry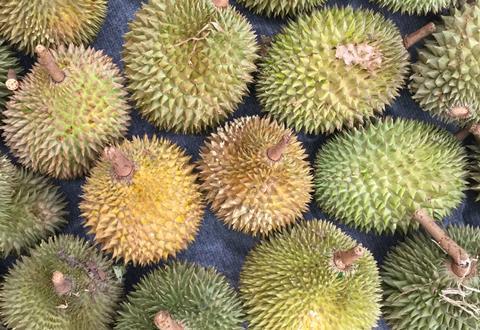 The Philippines has sent its first shipment of fresh durian to China, three months after a protocol was agreed upon.
According to a release from the Philippine Department of Agriculture, the consignment departed from Davao International Airport on 6 April, while a second consignment, transported by sea, left on 8 April. The durians were sourced from producers and processors in Mindanao.
In an interview with the Philippine News Agency, Emmanuel Belviz, president of the Durian Industry Association of Davao City (DIADC), said the China market presented a huge opportunity for Philippine fruit with the Puyat, D-101, Cob and Duyaya as exported varieties.
"This is what we have longed for. We can now export our durian at a higher price and as farmers, we need to produce good quality of durian," said Belviz.
DA-11 regional director Abel James Monteagudo, said it was a historic day for the key durian-producing region.
"As we enter the biggest market of the world-the Chinese market, I would like to congratulate and acknowledge one of our long-standing partners, the DIADC for their effort in contributing to the steadfast development of our country," Monteagudo said.