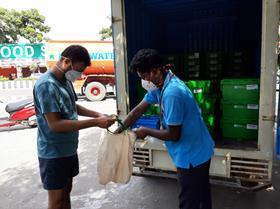 Flipkart Group has announced that it has raised US$3.6bn in funding, which it will use to drive further growth and advance the digital commerce ecosystem in India.
The Indian e-commerce company is now valued at US$37.6bn and chief executive Kalyan Krishnamurthy said the company is committed to transforming the consumer internet ecosystem.
"This investment by leading global investors reflects the promise of digital commerce in India and their belief in Flipkart's capabilities to maximise this potential for all stakeholders. As we serve our consumers, we will focus on accelerating growth for millions of small and medium Indian businesses, including kiranas," said Krishnamurthy.
"We will continue to invest in new categories and leverage made-in-India technology to transform consumer experiences and develop a world-class supply chain."
Flipkart plans to continue to make deeper investments across people, technology, supply chain and infrastructure to address the requirements of a rapidly growing consumer base in India. It has also signalled its intention to work with kiranas to help them digitise and grow by its expanding grocery and last-mile delivery programmes.
Agus Tandiono of the Canada Pension Plan Investment Board (CPP Investments), one of the investors in this latest round of funding, said the Indian market held great potential.
"One of the key investment themes for CPP Investments has been Asia's domestic consumption," said Tandiono.
"We believe India will be a leading source of global growth in the decades ahead, supported by positive demographics, a growing middle class and deepening Internet penetration."