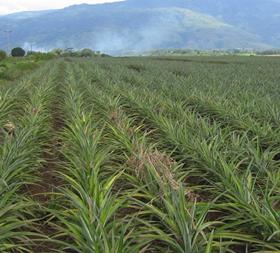 Leading fruit and vegetable multinational Fresh Del Monte Fresh is planning to invest US$250m in developing a 6,000ha plantation in the Philippines' Palawan province, according to local media reports.
Palawan governor Jose Chaves Alvares told Philstar that a memorandum of understanding between the Palawan government and Del Monte is expected to be signed before the end of July, with the planned 6,000ha plantation to create 8,000 jobs.
According to a report in the Malaya Business Insight, Alvares said he would sign the MoU with Fresh Del Monte president Hani El Naffy at the Palawan Investment Forum to be held on 28 July, and that the deal followed a recent visit to the area by Fresh Del Monte chairman Abu-Ghazaleh.
While located far from the Philippines' major banana growing region of Mindanao, Alvares said southern Palawan had the same terrain to Davao, and would be ideal for growing fresh bananas and pineapples. Production is set to begin within two years, with produce to be exported to Asia, North Asia and the Middle East.