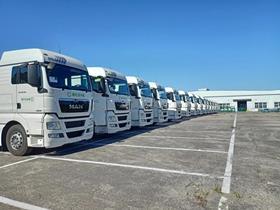 Chinese cold-chain logistics company Fresh Life has completed its Series A funding round with a Rmb600m (US$93m) injection.
Fresh Life, which is also known as Xianshenghuo, was founded by agricultural product manufacturer New Hope Group in 2016, is aiming to capitalise on the growing number of consumers that buy fresh food.
The Chengdu-basedcompany is primarily focused on shipping fresh and frozen food products from producers to retailers and restaurants with its customers including the likes of Walmart and Alibaba's Hema Fresh.
This round of funding was led by Longfor Capital, CICC Capital and Far Fast Horizon and Xi Gang, chairman of Fresh Life, said it would help support the company's focus on developing its technology and logistics infrastructure and becoming more efficient.
"I hope Fresh Life will continue to work hard to reduce costs and improve efficiency for customers, create value for shareholders, provide benefits for employees, and help improve the cold chain industry standards and upgrade the fresh food industry," Xi said.