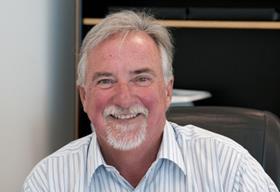 Freshmax Group chairman, David Smith, has confirmed the company remains committed to the sale of its New Zealand domestic operations to T&G Global.
The deal, announced late last year, is currently awaiting approval from the New Zealand Commerce Commission.
"The bringing together of the two distribution champions will allow for a much-needed stimulus and stabilisation to our New Zealand industry and shows strong leadership from both companies who have been respectful rivals for over 30 years," Smith said in a statement released this afternoon (31 March).
Smith also took the opportunity to praise the continued efforts of employees across the diversified fresh produce group, as its teams strive to ensure continuity of essential services following the outbreak of coronavirus (Covid-19).
Based on the group's latest board meeting, Smith said: "Directors were most impressed by the diverse range of interventions and extensive efforts that staff right across the businesses have been committed to during these changing and challenging times.
"Our teams across all businesses are adjusting quickly to the circumstances we find ourselves thrust into. Staff also continue to excel in their regular tasks with utter commitment as we continue to pick, pack and distribute fresh products including apples, citrus, and grapes for our key grower partners and supermarket customers."
In a recent open letter to staff, Murray McCallum, Freshmax Group CEO, said the company was actively following the Covid-19 situation and taking action to manage the risks to the health and safety its people.
"We are continually taking steps to manage the risk to our business operations as the situation changes," McCallum explained."As an essential industry, we remain committed to providing critical support to our community in maintaining the supply of fruits and vegetables through this difficult time."
To guide the business through this period, Freshmax Group has appointed Ruth Knight to the position of group project director.
Knight has 20 years of experience as a health, safety and environmental professional. She has worked in a wide range of industries, including hospitals, schools, steel refineries, power stations, mining and rail vehicle manufacturing.
"This appointment signals the absolute commitment that Freshmax senior management and our board place on the health and wellbeing of our staff as our number one priority, and also our focus on business continuity," saidMcCallum. "Our first priority has to be our people, but this is followed very closely by efforts for and support of our supply chain partners and customers."