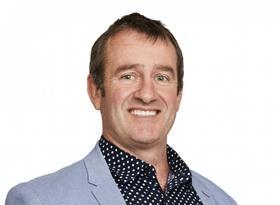 With the sale of its New Zealand domestic division set to be finalised over the coming days, Freshmax Group has committed to growing its export business.
Late last year the group announced its intention to offload its markets and produce distribution business in New Zealand to T&G Global for NZ$30m.
Following New Zealand Commerce Commission approval last month and the satisfaction of final conditions, the sale process is scheduled to conclude on Friday (1 May).
In a recent internal message to staff and stakeholders, Freshmax Group chairman David Smith commended staff efforts through the transition.
"We are privileged to have built this business with such a dedicated and hardworking team over the past 23 years," Smith explained. "The conclusion of the sale of our domestic trading and distribution business is recognition of the reputation built by the team."
Freshmax New Zealand CEO Andrew Common said Freshmax Group will continue to focus on strengthening investments that support export growth. Common referred to three main export focus areas for immediate investment and expansion.
First is the continued development and partnership plans that are underway in export production of premium cherries in Central Otago.
Second is the group's considerable international pipfruit division. Based in Hawke's Bay, the pipfruit business will handle over 1.5m cartons of apples annually from its own orchards and third-party growers.
Finally, Freshmax will continue partnering with investors in building horticultural assets and allowing New Zealand investors access to further land based investments.
"How these divisions will expand and accelerate in the coming years is an exciting prospect," said Common. "We have had such a fantastic journey in the New Zealand domestic market, and whilst change is inevitable, we are very proud of the performance of our domestic team and wish them well for the future."
Murray McCallum, Freshmax Group CEO, said these focus areas will provide the framework for future expansion within the company's New Zealand operations.
"Primarily we will look to solidify and expand these areas before we announce some of the bigger and bolder plans already in discussion," McCallum said.