Vietnamese longan set to gain access to Japan in 2022 with both countries eager to expand fruit trade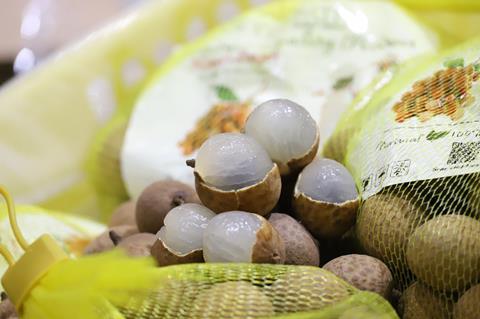 Vietnam and Japan have agreed to boost bilateral fruit trade during Japanese Prime Minister Fumio Kishida's recent South-East Asia tour.
According to a report from Reuters, Kishida met with Vietnamese Prime Minister Pham Minh Chinh on 1 May and both leaders pledged to increase economic ties.
Fresh produce was one area of discussion with the countries pledging to speed up market access procedures.
Chinh said Vietnam expected to begin exporting longan to Japan in September, followed by other produce such as grapefruit, avocado and rambutan, while also opening its market for Japanese grapes.
"We'll strengthen bilateral ties in order to put the economies of both nations back on a clear recovery path in the wake of the coronavirus," said Kishida.
"[We] agreed to boost cooperation in post-pandemic trade, strengthen supply chains and energy transition, in accordance with mutual interests," reiterated Chinh.